The Cambridge Women's Resources Centre offers women from all backgrounds in and around Cambridge a range of on-site services.  We were founded in 1982 and our original purpose was to increase women's employability and to support them into employment.
Over the years we have found that women are in need of wider services which cover multiple needs such as confidence building, family and parenting issues, finance and debt management, functional skills such as English and Maths, together with conversational and social opportunities for women with English as a second language.  In response to this we run a range of services which make up the women's community space that we have become.
Referrals come from lots of different sources: Self-referral, Probation services, HMP Peterborough, Police, GPs, Mental Health professionals, housing providers, Children's Services. substance misuse agencies, local community agencies, families and friend often contact us if they have concerns or worries about someone they care about.
We opened our Peterborough Women's Centre is 2013 on Broadway, in Peterborough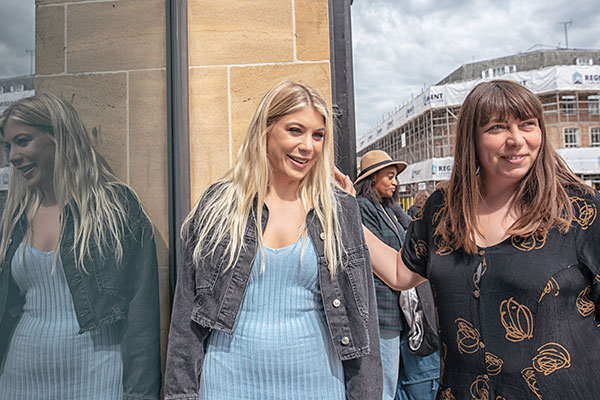 We offer a wide range of services and interventions specific to, what we refer to as the '9 pathways':
Accommodation
Education, training & employment
Health – physical & emotional
Drugs & alcohol
Finance, benefits & debts
Children, family, relationships
Attitude, thinking & behaviour
Abuse, rape, domestic violence – referral to specialist  services
Sex working
We work in partnership with criminal justice services facilitating: additional supervision of court orders; supervision of unpaid work activities; engagement support orders for sex workers;  delivery of WEWRAR (Women's Emotional Wellbeing Rehabilative Activity Requirement), Victim Awareness, Volunteer & Mentoring opportunities.
Nurturing and valuing strong partnership links within our local communities and dedicated gender specific national organisations.
"When people are in a difficult situation, well you never know where to go, this is a place to come – a safe place, a place I feel accepted, respected, listened to – it's helped me to realise I do deserve respect. Coming to the Dawn Project at the centre has given me my life back, helped me to understand the rights and wrongs in my life, helped me change things, find trust again – it has made a difference to me and my family. I have found opportunities here, felt valued and been able to contribute, give something back. Life has changed for me – it's great!"